Enstatite A5043 Cigar Humidor, 25-50 CT, Ebony Finish
Regular price
Sale price
$89.99
Unit price
per
Sale
Sold out
Medium-sized Capacity: Holds around 25-50 cigars (depending on the ring gauge of your cigars)
    18-29 Gauge (Cigarillos, etc.): 100-200 Counts
30-39 Gauge (Pantela, etc.): 60-100 Counts
40-48 Gauge (Corona, Lonsdale, etc.): 35-60 Counts
48-59 Gauge (Robusto, Toro, Churchill, Double Corona, etc.): 20-35 Counts
60-80 Gauge (Giant, "Fat"): 12-20 Counts
Two Options for Humidification: (1) 2x Boveda 72% humidity control packets; (2) 1x crystal gel humidifier with printed Woodronic logo

Extra Storage Drawer: Our sliding felt-lined cigar accessory drawer with a handle keeps your accessories in order, ideal for cigar cutters, punches, lighters, cigar cases, etc.

Digital Hygrometer: Monitor the internal humidity and temperature with our electronic thermo-hygrometer, more accurate than analog ones

Exquisite Workmanship: Acrylic glass display window, Spanish cedar liner & divider, and scratch-resistant felt-lined bottom
Ebony finish
Cedar wood
Other woods
Exterior Dimensions: 8.75" x 9." x 6" (27 x 23 x 10.5 cm)

Interior Dimensions: 9.62" x 8.12" x 2.5" (24.5 x 20.5 x 6.5 cm)

Drawer Dimensions: 9.25" x 8.5" x 1.5" (23.5 x 21.5 x 4 cm)
1 Cigar humidor
2 Boveda 72% 60g packs
1 Digital hygrometer
1 Cedar divider
1 Storage drawer
Shipping
- Free shipping on U.S. and Canada orders.
- International shipping fees vary by location. See Shipping Policy page for details.
Returns
Free return and full refund within the warranty period is offered in case of any product defects. See Warranty page for details.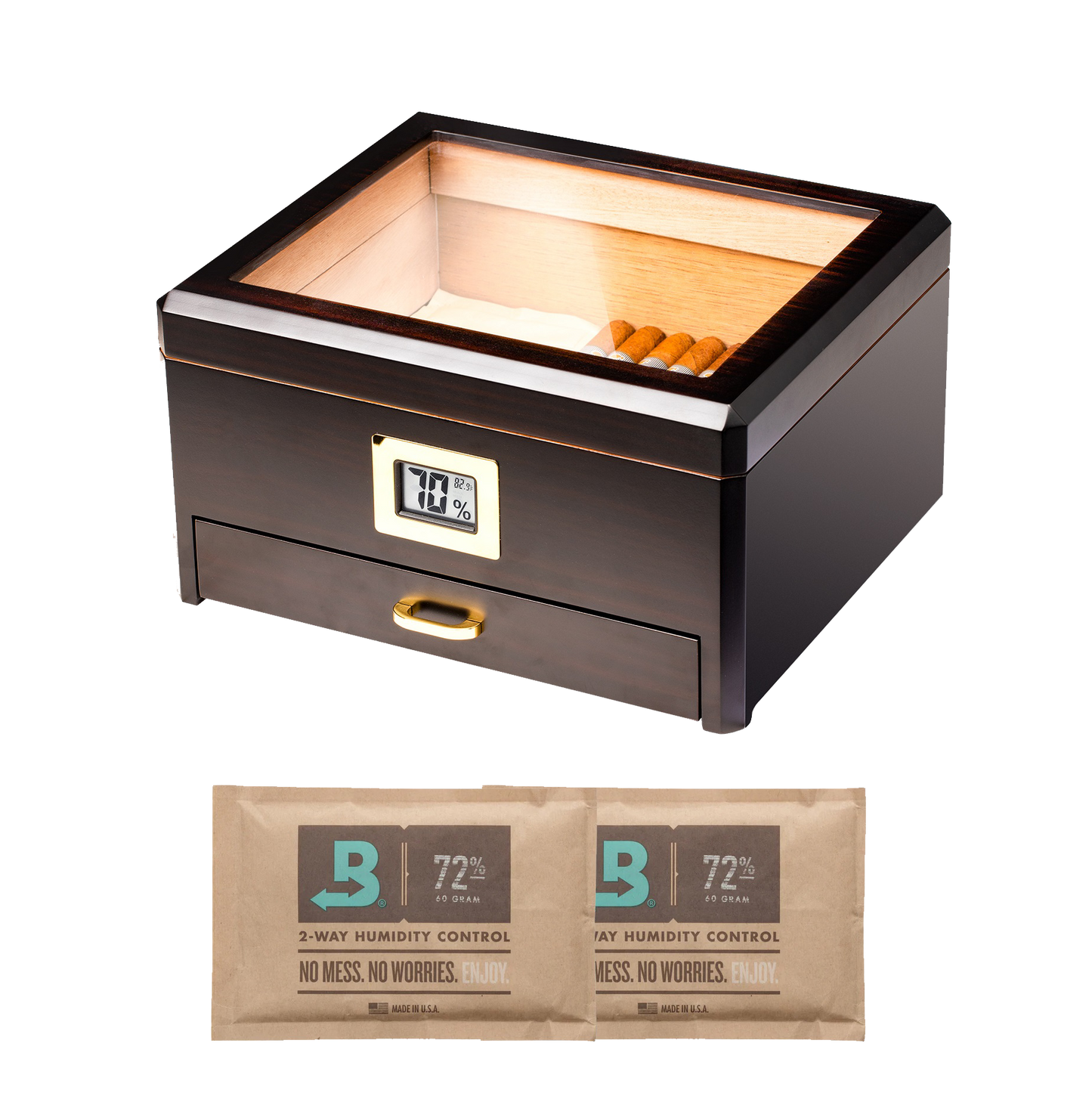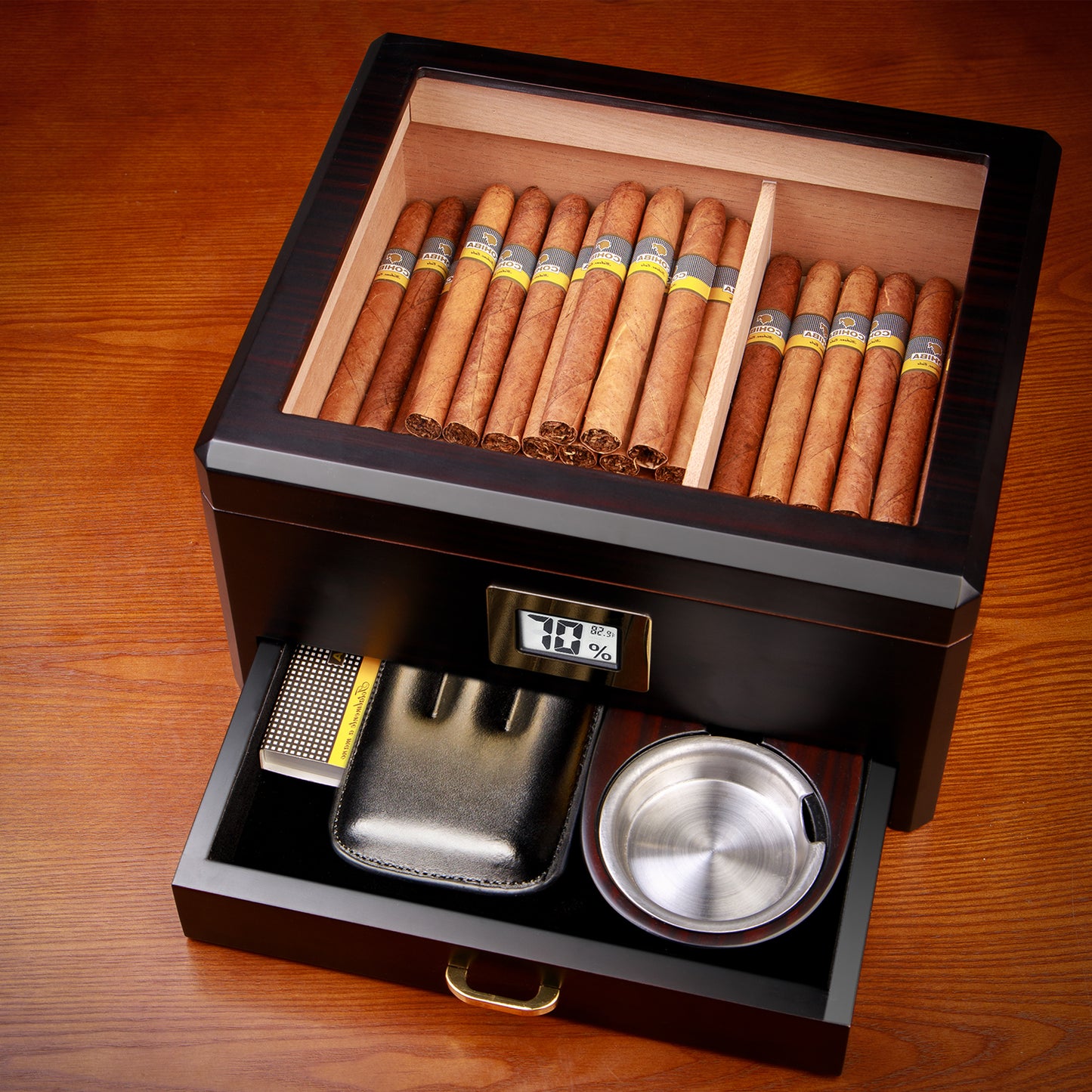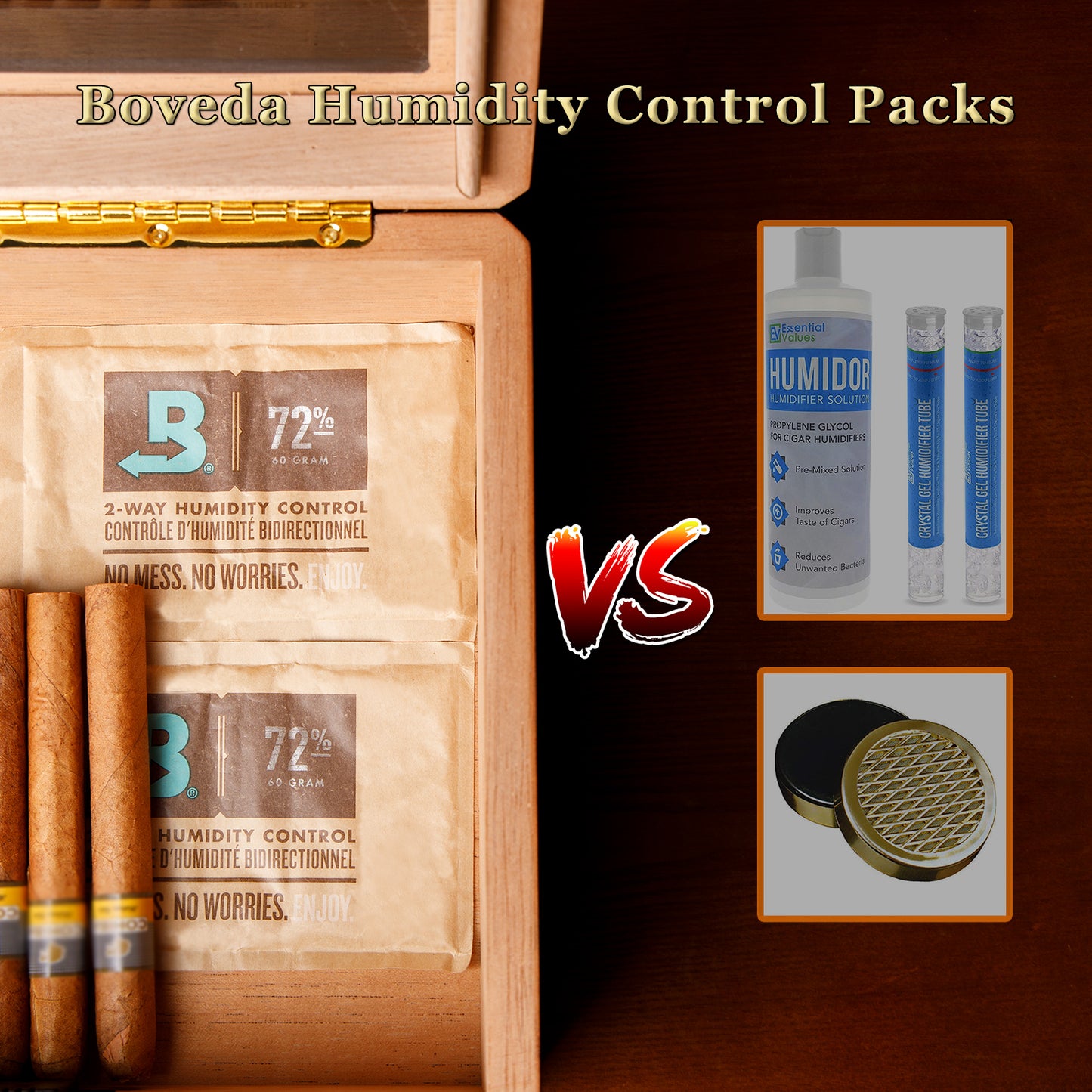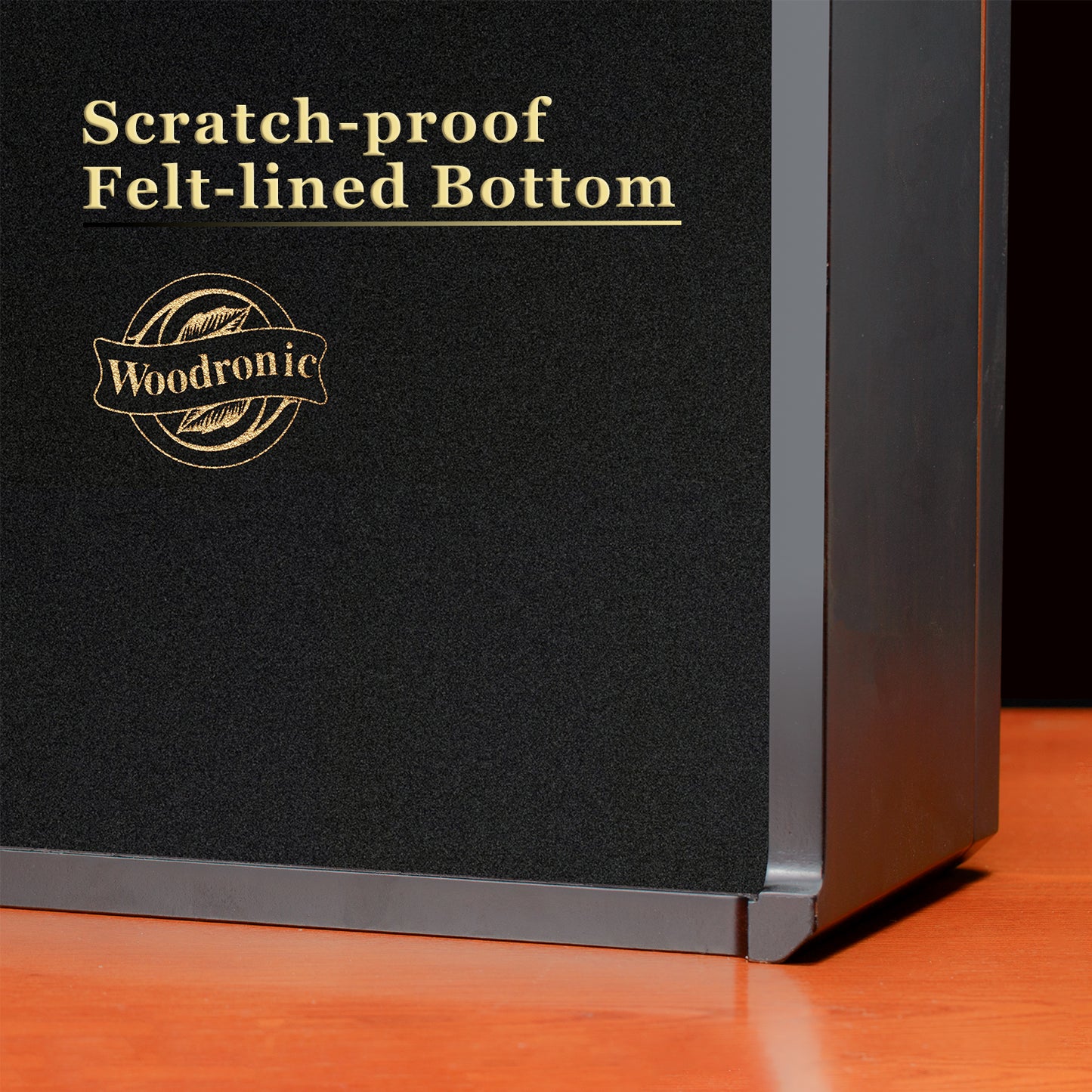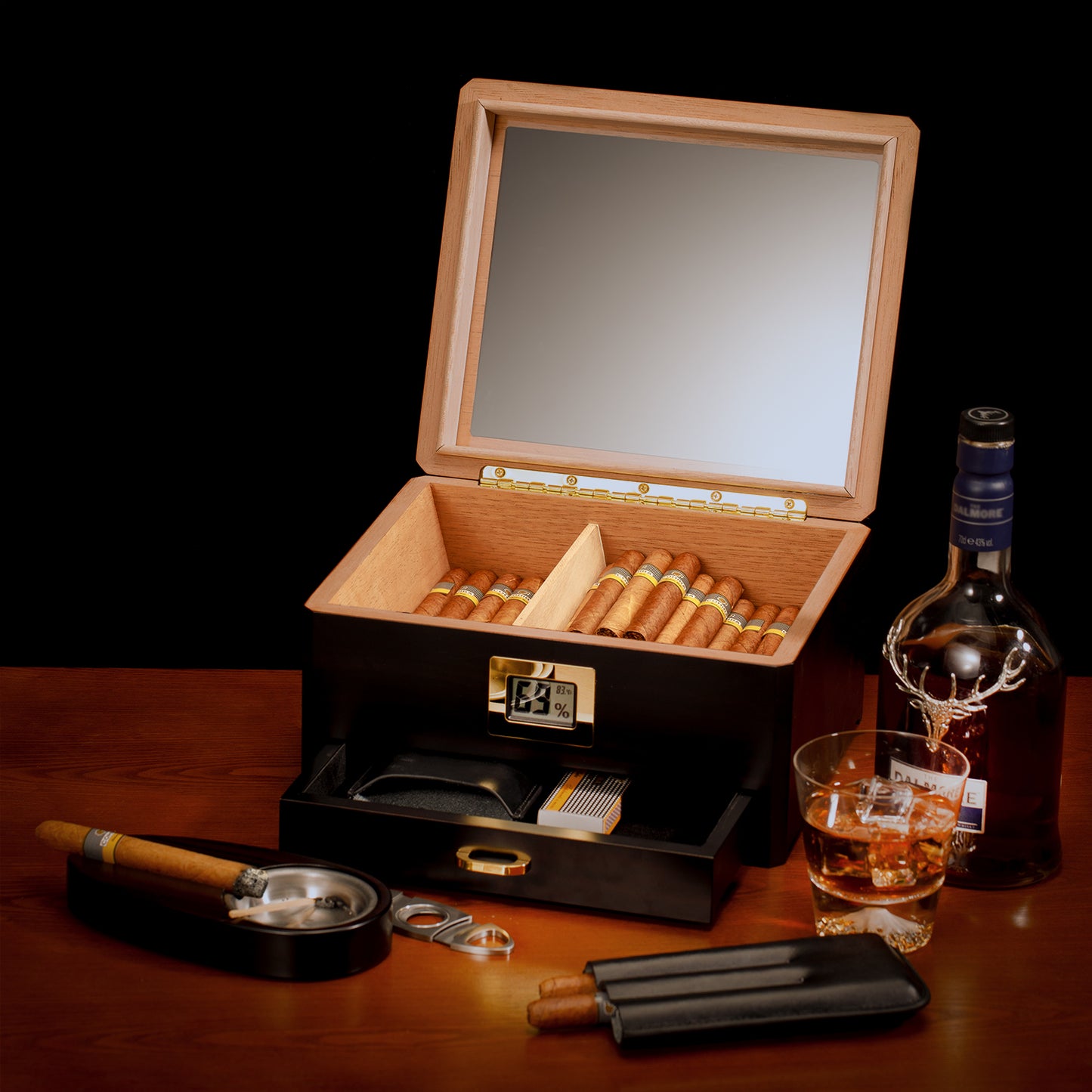 Wood Selection
Best type of wood is selected to form real wood veneer or finish with a distinct grain and texture.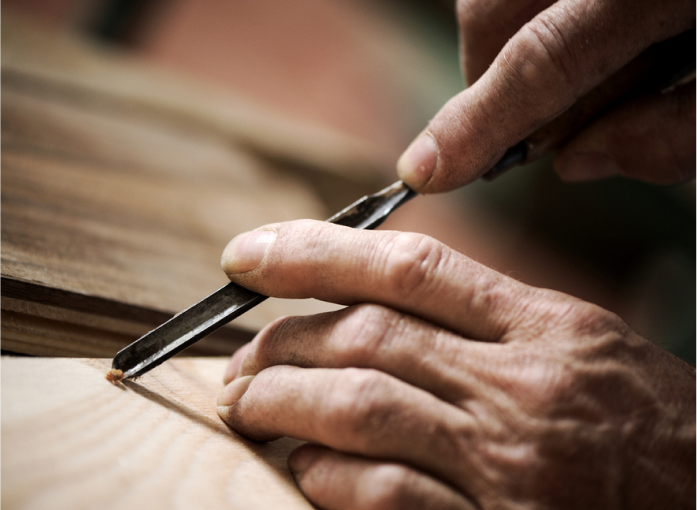 Traditional Techniques
Woodronic craftspeople are proficient in ancient techniques of handmade products like marquetry technique, various cutting techniques as well as multiple veneer combination.